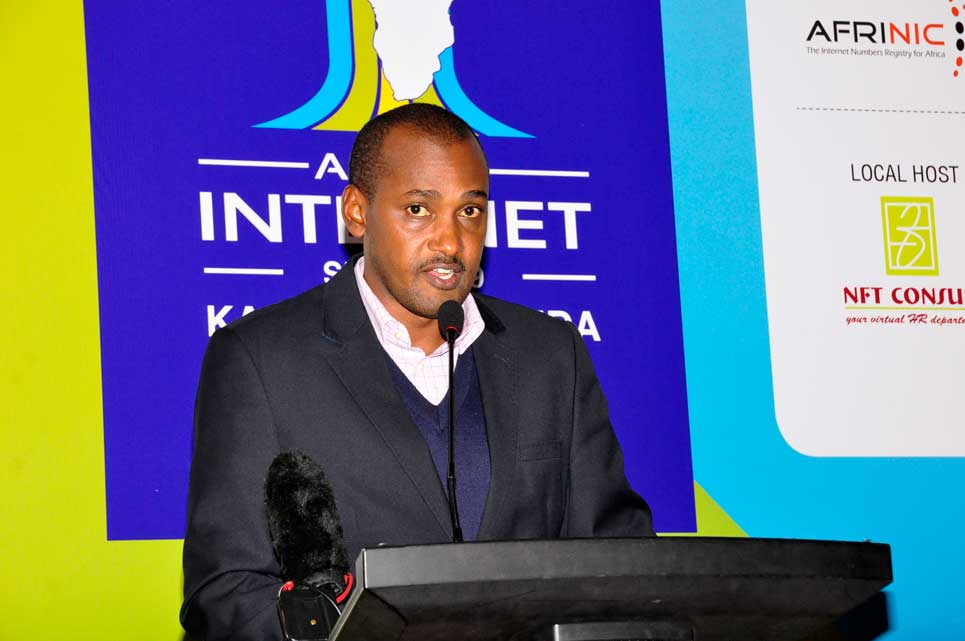 Raxio Takes Part in the 2019 Africa Internet Summit
Driving toward the peak of an Internet centered economy, Uganda for the first time hosted the 2019 Africa Internet Summit (AIS 19) from the 9th to 21st June 2019 at the Sheraton Hotel Kampala. AIS is an annual, regional, multi-stakeholder ICT conference that brings the ICT business and technical community in Africa together under one roof to discuss ICT issues and challenges.
AIS is the pinnacle educational and business ICT event in Africa where key players in the Internet industry can interact with the global Internet community together under one roof about Africa's most pressing issues and challenges.
Raxio Data Centre took part in this important event as sponsors and delegates as part of their efforts to reach out to different local, regional and international ICT players. Raxio is the latest addition to Uganda's ICT innovations hub with a new service of data storage, data archiving and data processing that is different from the traditional ways that can be easily scalable and be readily accessible. Raxio Data Centre is a center-piece of infrastructure supporting the growth and digitalization of the Ugandan economy and the goals set in the Ministry of ICT Data Strategy.
James Byarugaba, Raxio Data Centres General Manager, used the AIS 19 global platform to present the first of its kind data centre in Uganda, operating as a carrier-neutral facility, and meeting the international Tier III standard.
Upon final phase completion, the Raxio Data Centre will house around 400 racks and be able to provide 1.5MW of IT power to ensure the equipment housed within it operates optimally 24/7, in a fully safe, secure and redundant environment located at the Kampala Industrial and Business Park in Namanve.
Other AIS 19 sponsors were: NFT Consult, Uganda Communications Commission (UCC), MTN, ROKE, Internet Corporation for Assigned Names and Numbers (ICANN), Internet Society, Ministry of ICT (Uganda), LARUS, International Trade Centre, Network Startup Resource Centre among others.
AIS 19 was attended by 572 delegates from 47 countries with thousands more streaming the event live. The summit was first launched in Gambia in 2012 and subsequently held in Tunisia in 2015, Botswana in 2016, Kenya in 2017, Dakar Senegal in 2018 and Kampala in 2019.
The AIS 19 opening ceremony was graced by the Hon. Frank Tumwebaze Minister of Information Technology and Communications as the guest of honour. He welcomed the delegates with a direct message from the President of Uganda H.E. Yoweri Museveni.
In his speech he stressed that "Internet makes our investment environment better, addressing affordability for all and access for all. Initially our issue was access to water as the basic social and economic must-have. The internet has now substituted that initial need for water."
"In the year 2007 during the Commonwealth Heads of Government Meeting (CHOGM) events, the issue was internet focusing on email, and voice connectivity – little did they know that data would overtake both. The struggle now is how to make internet cheaper, affordable and sustainable nationwide the way water was made accessible. The Internet is a global unifier and therefore bringing together all stakeholders at the AIS summit to continue addressing ICT development opportunities and environments."
The event is co-organized with the Africa Network Information Centre (AFRINIC) and seeks to promote open internet standards. Dr Christian Bope, AFRINIC Board Chair placed emphasis on the summit's role in ensuring productive participation to our decision making process and our mutual common goal on developing the internet in Africa.
He stated: "Over the last 15 years the role of internet in development has been progressive. Economy indicators highlight that Africa is on the sustainable growth path with its economic growth estimated to accelerate to 4.1{5139d13c61d2260a031319f6862713fad8159d61fcaee9a6e2b1da30c1174794} growth in 2019."
"The role of the internet in development can be recognized by the developed relationship between broadband communication and GDP growth, hence a thorough need for investigation and attention through this course."
"AFRINIC's recognition to the economic development progress is thus conveyed through the number of resources allocated to internet providers and users over the years. We are proud to be part of the journey."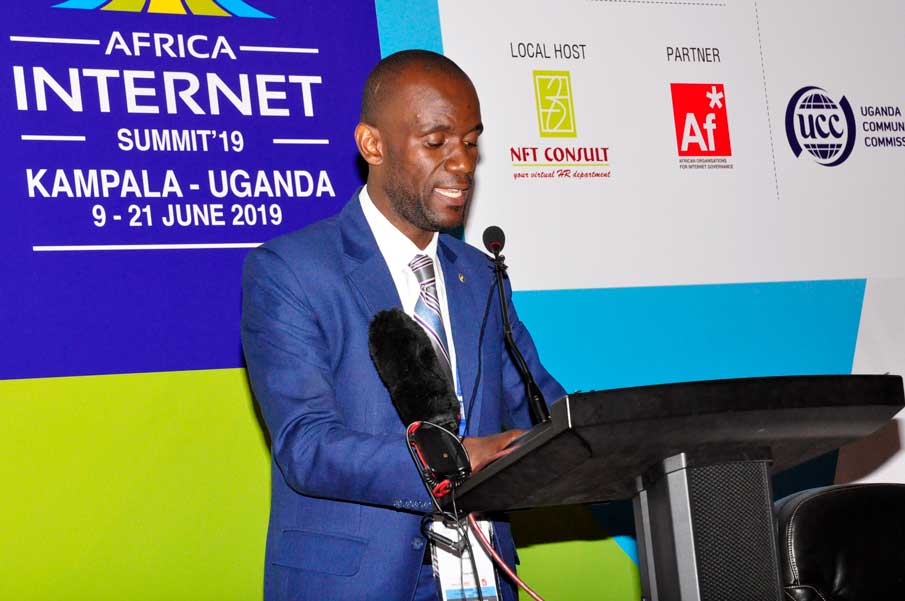 DR. CHRISTIAN BOPE, AFRICA NETWORK INFORMATION CENTRE (AFRINIC) BOARD CHAIR HIGHLIGHTING THE PROGRESSIVE ROLE OF INTERNET IN AFRICA DEVELOPMENT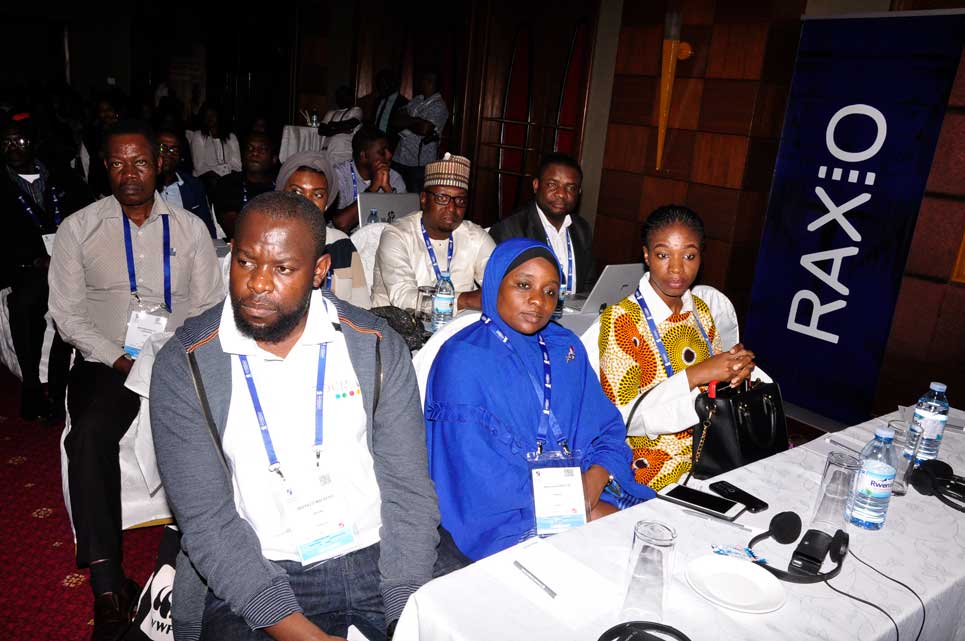 DELEGATES FOLLOW KEENLY THE AIS 19 OPENING CEREMONY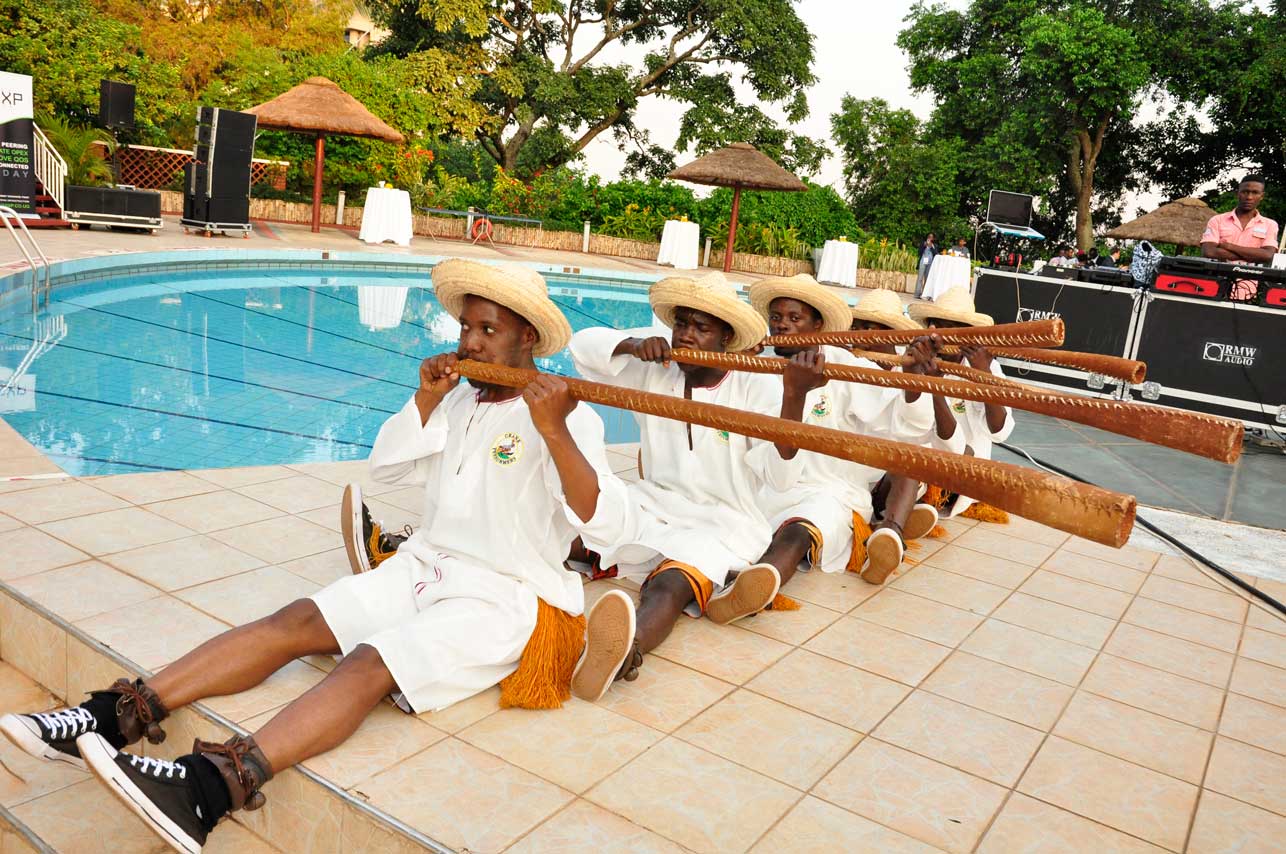 CULTURAL PERFORMERS SHOWCASED UGANDA'S RICH HERITAGE AND HISTORY THROUGH SONG AND DANCE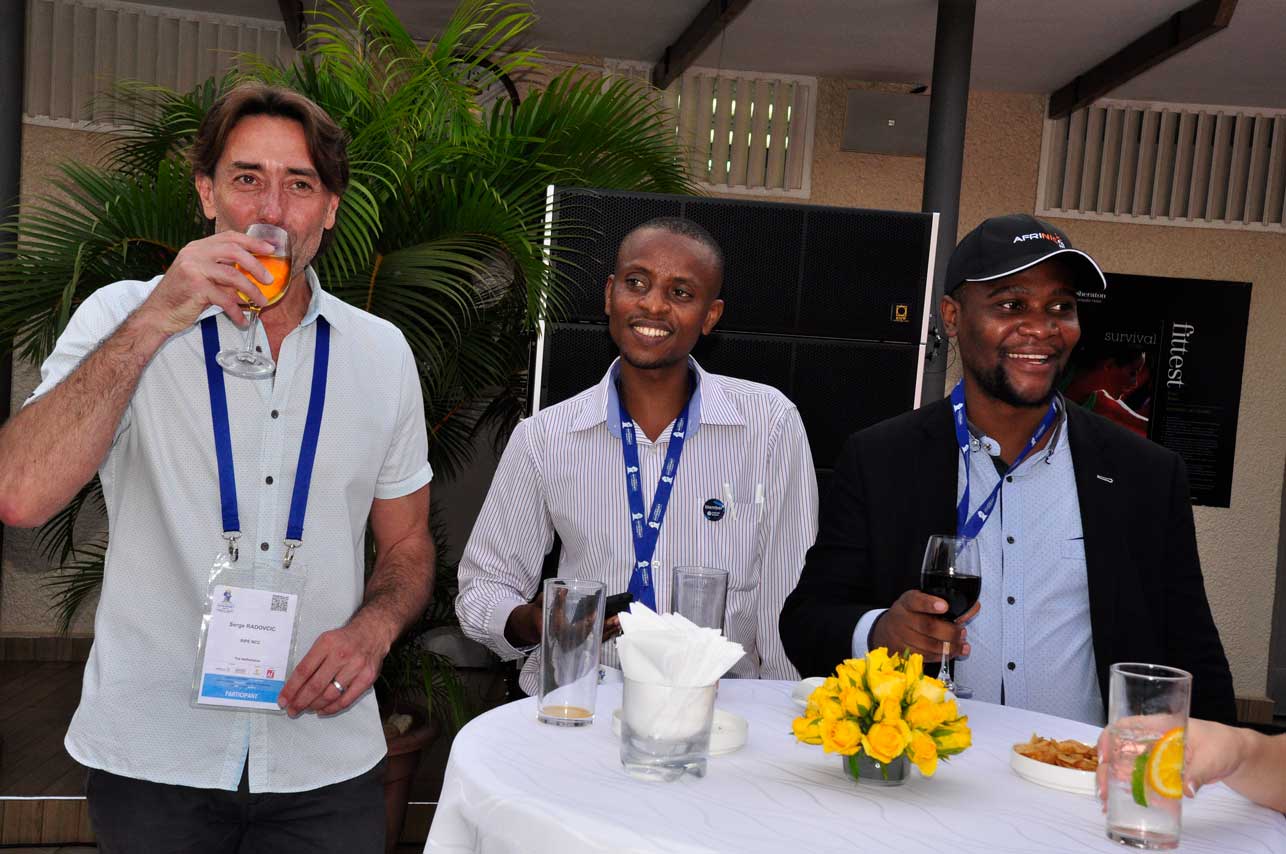 GUESTS ENJOYING THEMSELVES AT THE AIS 19 COCKTAIL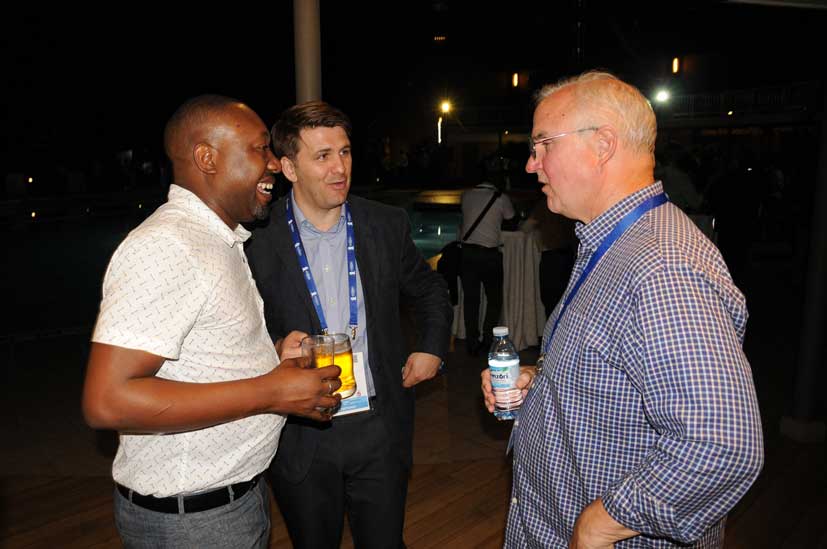 JAMES BYARUGABA, RAXIO DATA CENTRES GENERAL MANAGER, USED THE AIS 19 GLOBAL PLATFORM TO NETWORK AND REACH OUT TO DIFFERENT LOCAL, REGIONAL AN