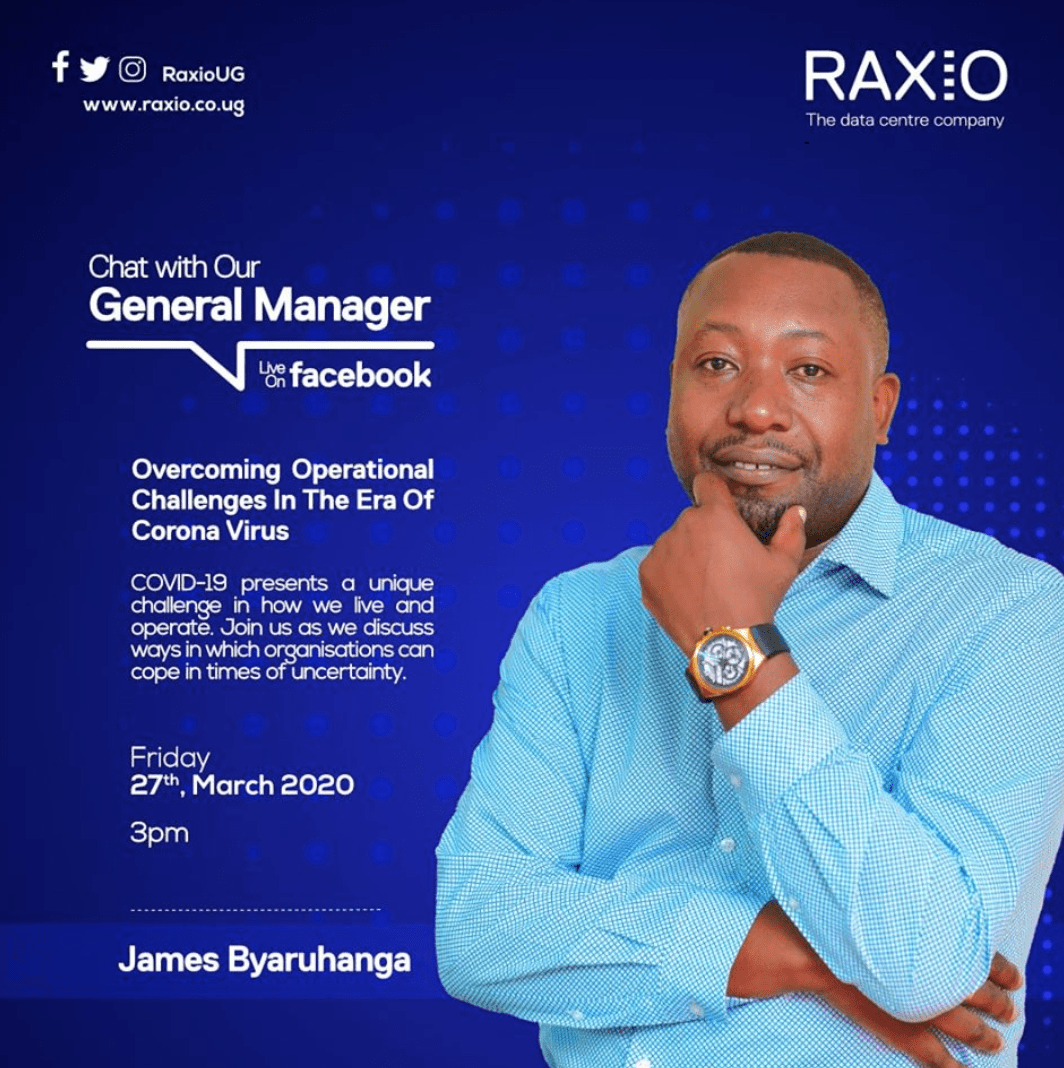 Raxio Hour focuses on COVID-19 pandemic
The tragedy of the COVID-19 pandemic is having a profound effect on the lives of millions of people around the world. The threat of the disease and increasing casualties are destabilizing communities globally.
The negative social, financial and operational effects of the novel COVID-19 has continued to affect organisations and businesses in unprecedented ways.
With recently imposed restrictions to daily life having forced people to quickly adopt different ways of working and connecting with each other, the complete post COVID-19 picture is not fully known.
In response to this situation, Raxio Data Centre dedicated Friday 27th March 2020 to a discussion  on how organisations can cope in times of uncertainty.
Hosted by the General Manager, Mr. James Byaruhanga, the Raxio Hour was successful as it provided engagement with our online community on how organisations, businesses and individuals can manage this 'new normal' and what the current situation presents on how we live and operate.
You can view the video here: https://www.facebook.com/watch/?v=958011237910511