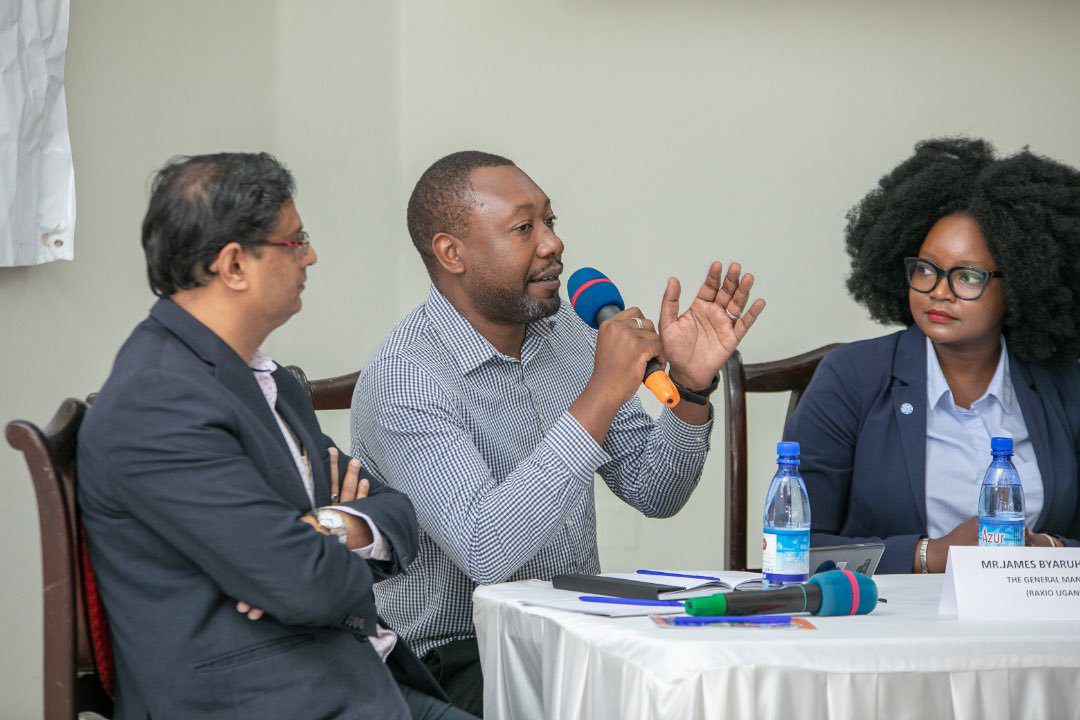 ICTAU hosts 1 st Stakeholder Roundtable
James Byarugaba, Raxio General Manager, makes a point at the 1st ICT Stakeholders Roundtable hosted by ICTAU that was hosted in partnership with the International Trade Centre (ITC)
The Information Communication Technology Association of Uganda (ICTAU), in partnership with the International Trade Centre (ITC) hosted the 1st ICT Stakeholders Roundtable on 11th July 2019 at Fairway Hotel Kampala.
The 1st Stakeholders roundtable was set to establish and bring to topic how players can participate in driving the growth of the sector in Uganda, with discussions focusing on how IT Certification and Buy Uganda Build Uganda (BUBU) incorporated heavily in ICT would encourage sector growth. 
The event brought together delegates from National Information Technology Authority Uganda, Raxio Data Centre, International Trade Centre, Ministry of Trade (Uganda) among other key stakeholders as panelists to engage in the discussion. 
Representing from Raxio Data Centre, James Byaruhanga gave an insightful talk on data centre solutions, data colocation and the critical role of data centres to ICT growth in Uganda.
Raxio data centre is the first carrier-neutral and cloud-neutral data centre in Uganda. Set to house around 400 racks, the data centre will provide 1.5MW of IT power to ensure the equipment housed within it operates optimally 24/7 in a fully safe, secure and redundant environment structured at Namanve Industrial and Business Park. Raxio will be a centre-piece of infrastructure supporting the growth and digitalization of the Ugandan economy. 
The ICT Roundtable brought together the ICT community including; government and parastatal institutions, ICT professionals, researchers, CTOs, vendors, telecoms, IT managers and freelancers, to discuss matters including; IT certification by NITA-Uganda, BUBU in the ICT sector, and reflect on the budget allocation to the ICT sector in the 2019/2020 Financial Year- Indulging in a networking cocktail session thereafter.