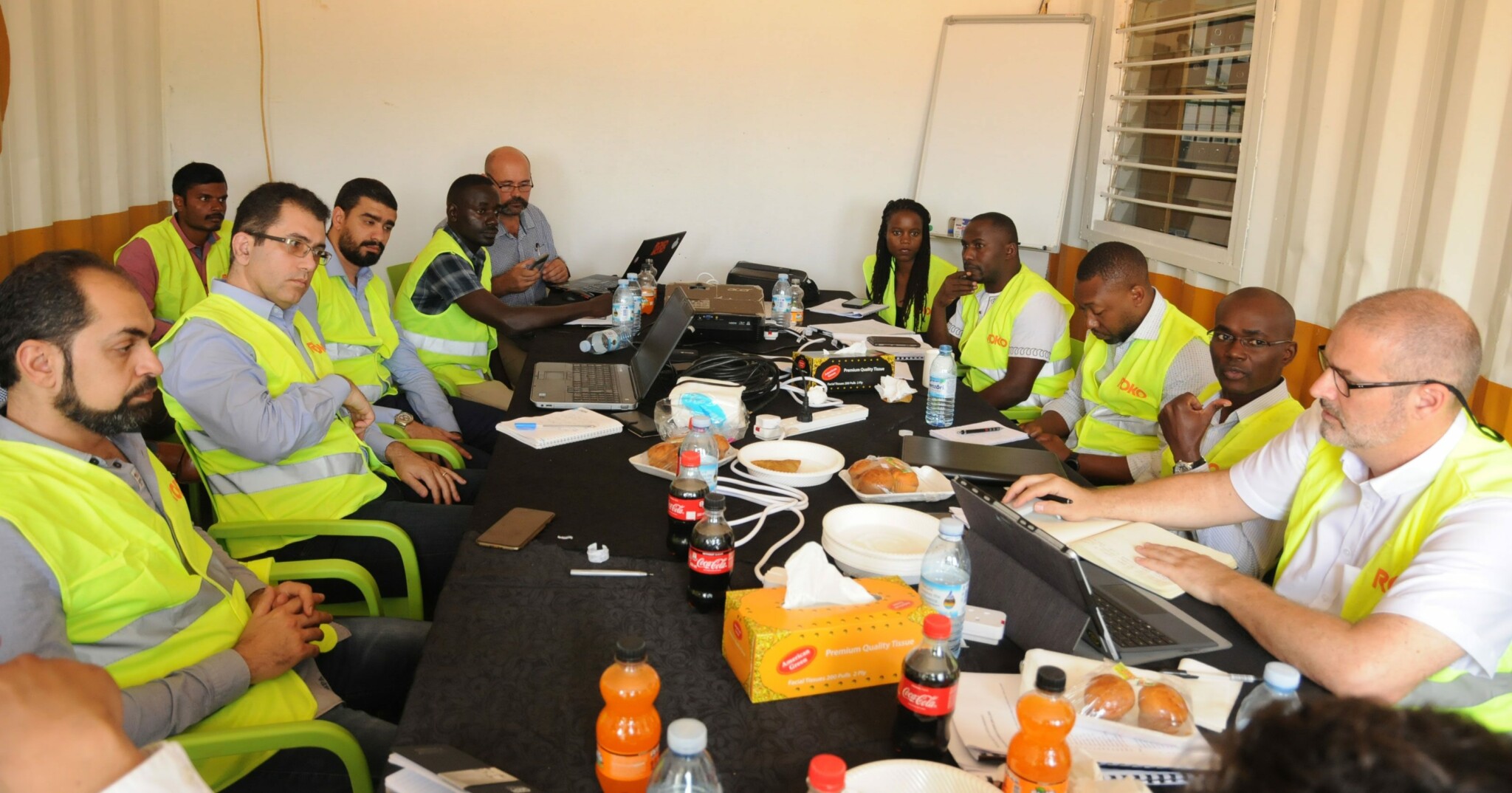 Consultants and Contractors Meet as Construction Progresses
Raxio Data Centre that is currently under construction at the Kampala Industrial and Business Park in Namanve on Thursday 13th June 2019 held a review meeting at the construction site as construction picks up steam.
The key parties present at the review meeting included Future Tech UK (lead consultant and technical partner), ROKO Construction Limited (civil works contractor) and Symbion Uganda (architect).
At the review meeting, Raxio Data Centre Management appraised the construction and design progress in line with the roadmap set out earlier in the year at the groundbreaking.
"We are glad at the progress made so far from design to construction phase. With the current progress being made, we are set to complete construction within six months and be fully open for business by December 2019" said James Byaruhanga, Raxio Data Centre  General Manager.
Upon completion Raxio Data Centre will be a centre-piece of infrastructure supporting the growth and digitalisation of the Ugandan economy as it will be the first of its kind in Uganda, operating as a carrier-neutral facility, and meeting the international Tier III standard.
It will be able to house around 400 racks and  to provide 1.5MW of IT power to ensure the equipment housed within it operates optimally, 24/7, in a fully safe, secure and redundant environment.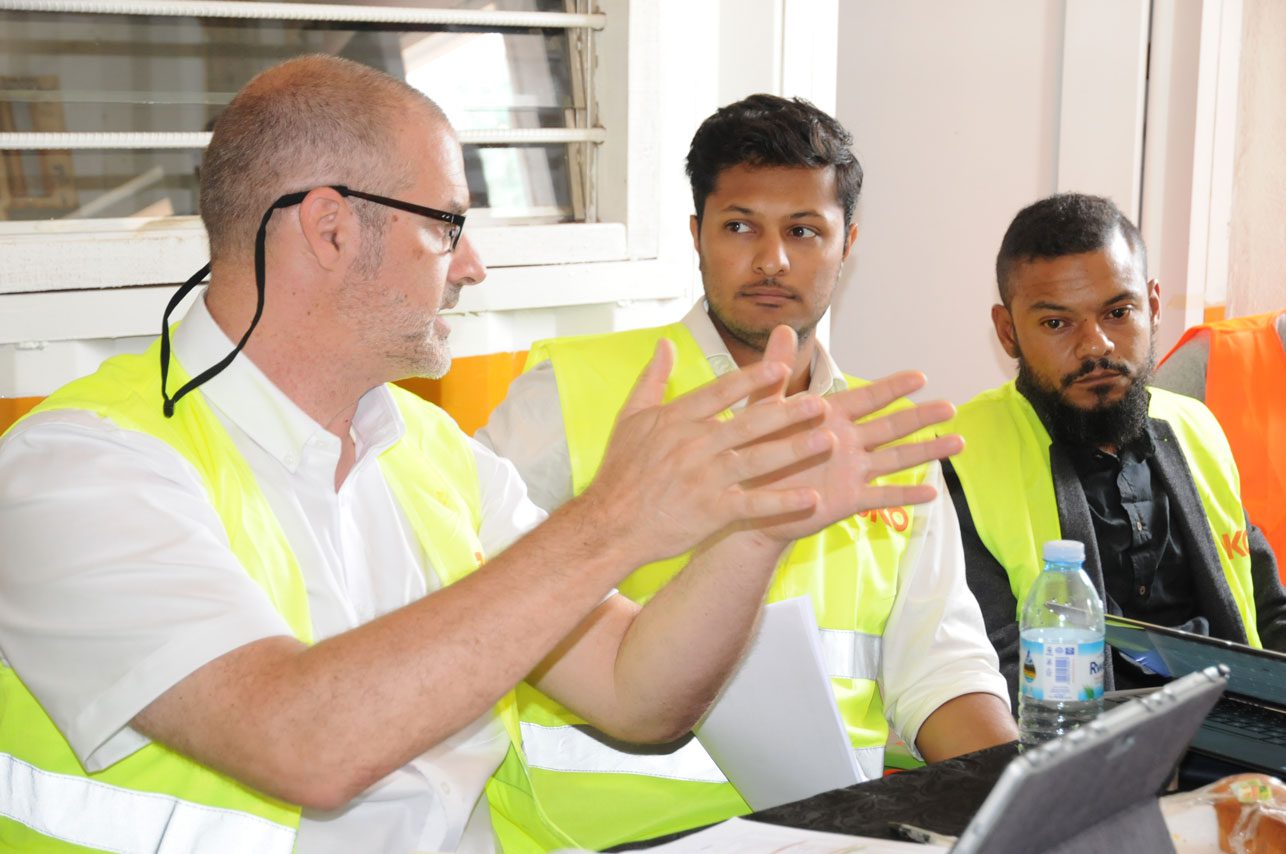 PAUL CARTER FROM FUTURE TECH(UK) ILLUSTRATES A POINT AT THE REVIEW MEETING AS BHAVIK PATTNI (PROJECT MANAGER ROHA) AND ABDUL RAHMAN (RAXIO DATA CENTRE VP TECHNOLOGY) PAY CLOSE ATTENTION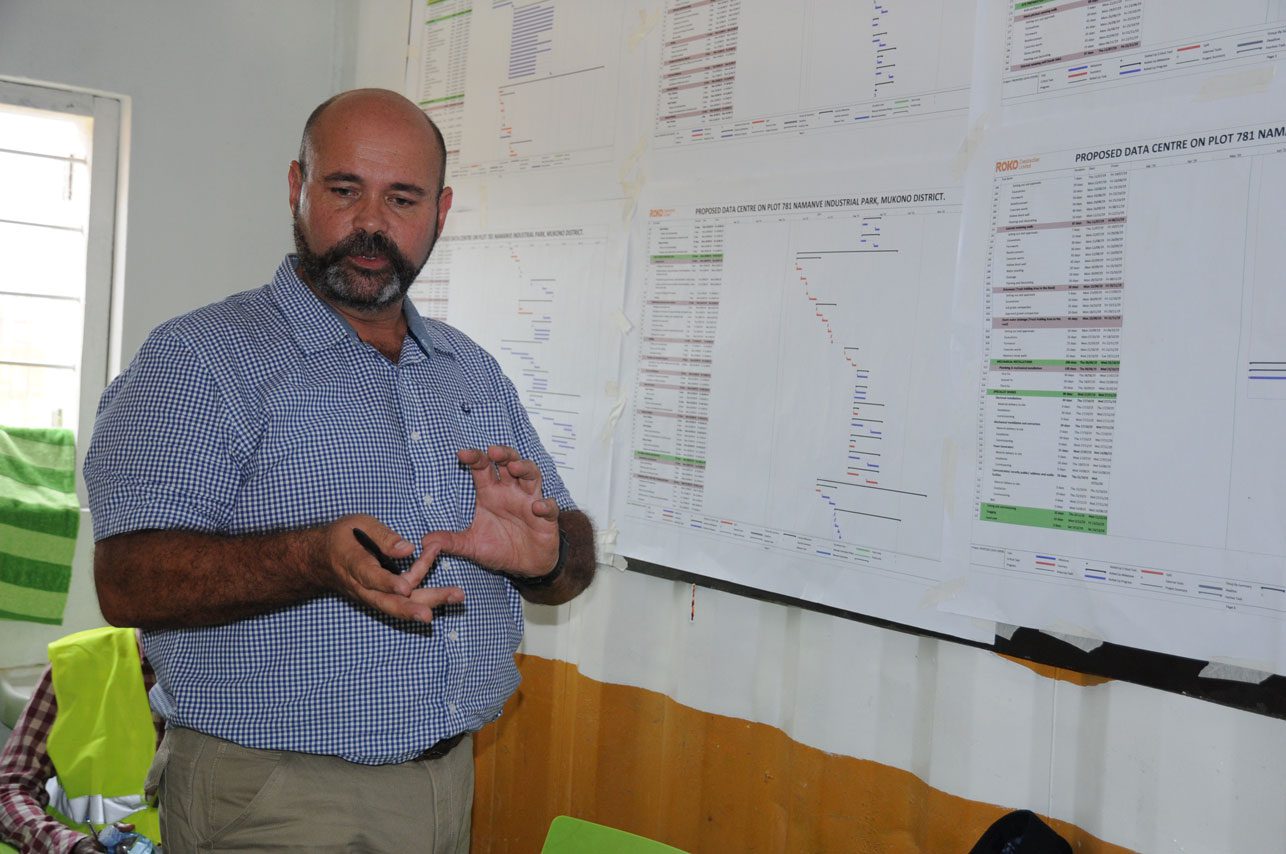 BEYERS FROM ROKO EXPLAINS THE PROJECT UPDATE AND PROGRAMME AT THE RAXIO DATA CENTRE CONSTRUCTION AND DESIGN MEETING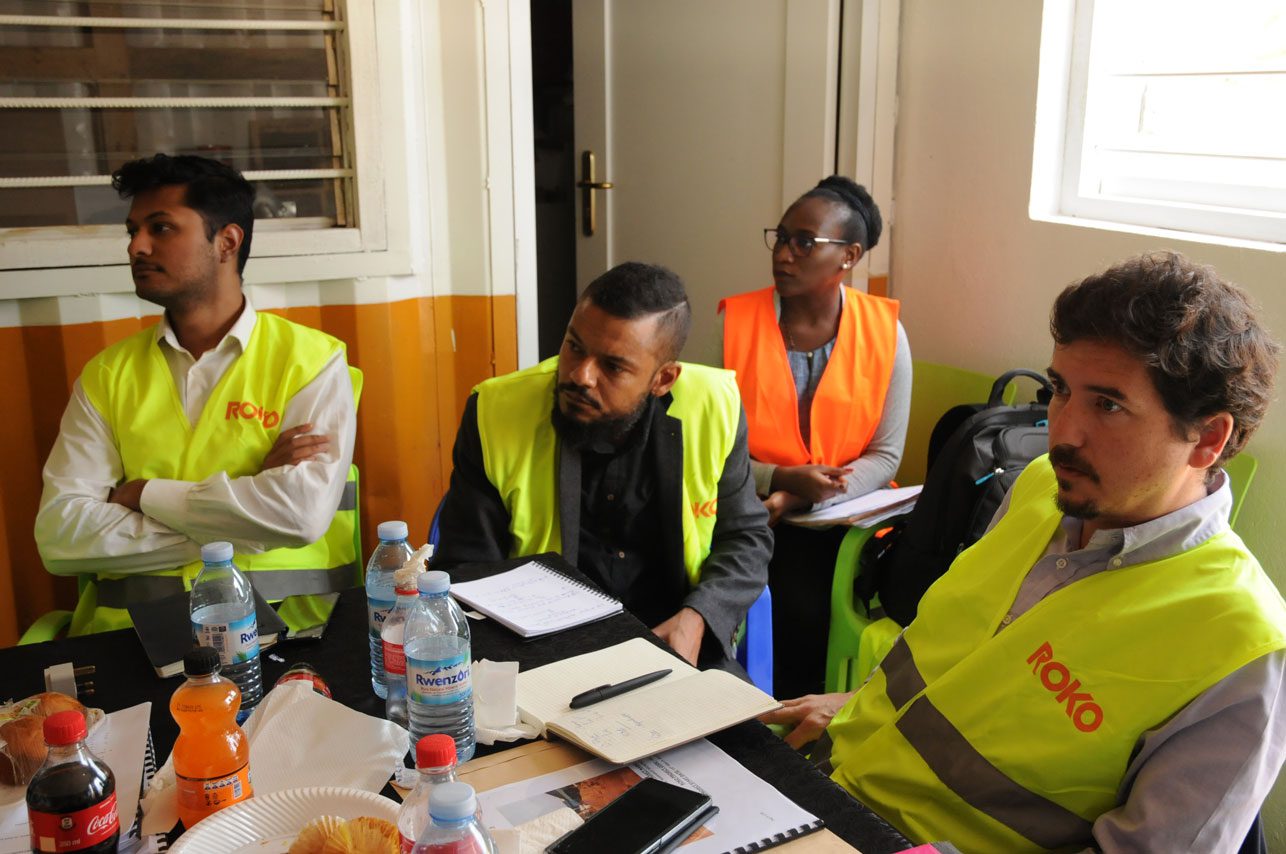 BHAVIK PATTNI (PROJECT MANAGER ROHA), ABDUL RAHMAN (RAXIO DATA CENTRE VP TECHNOLOGY) AND ROBERT MULLINS (ROHA PARTNER) KEENLY FOLLOW PROCEEDINGS