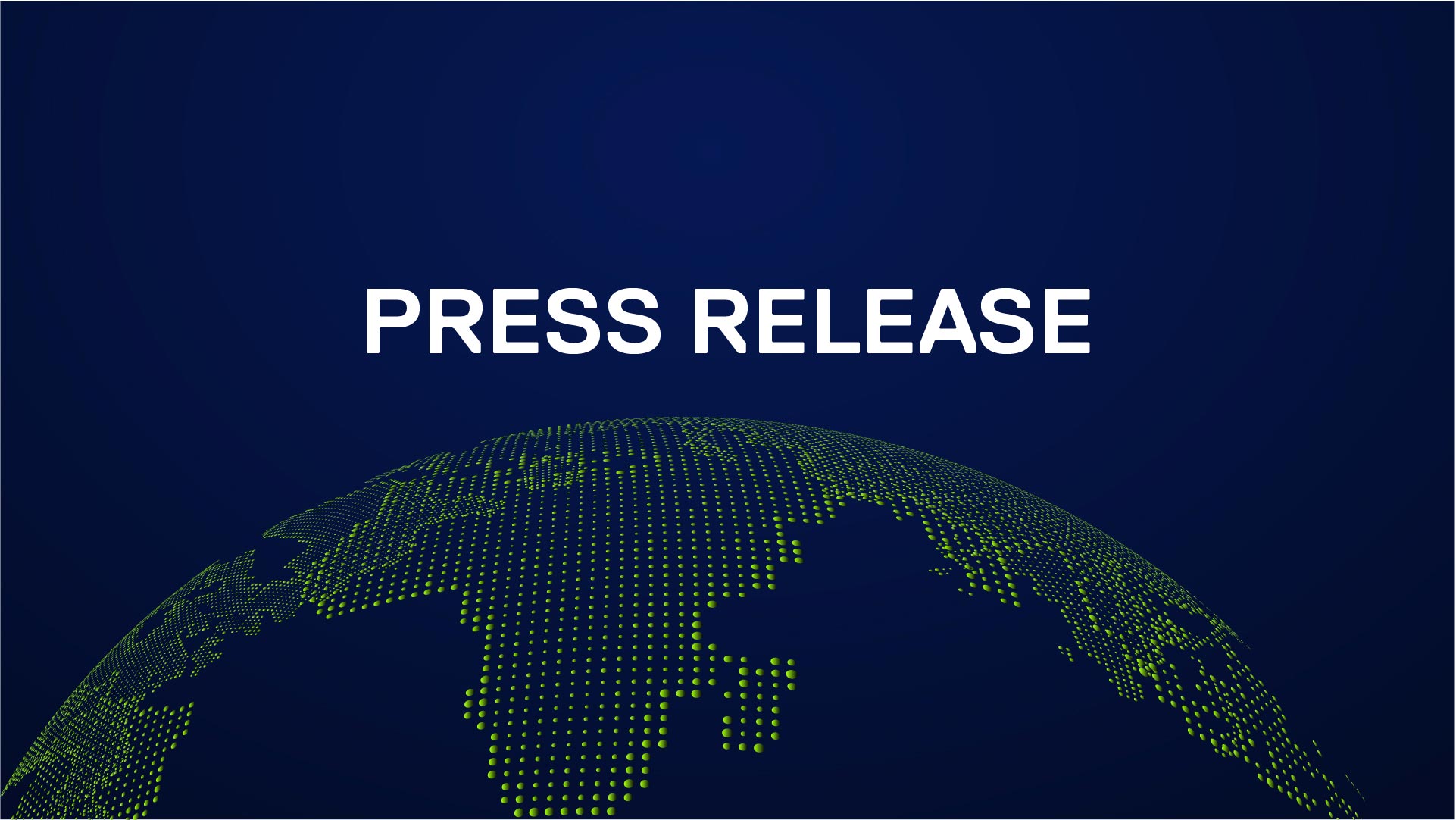 Raxio Data Centres Raises Additional $46 Million in Equity Funding, Bolstering Its Position as Africa's Best-Funded Data Centre Platform, and announces CEO succession plan
Amsterdam, 25 October 2023 – Raxio Data Centres, a leading provider of world-class carrier-neutral, Tier III data centres in Africa, is delighted to announce that it has secured an additional $46 million in equity funding. This significant investment comes from existing shareholders Roha and Meridiam, reinforcing their confidence in Raxio's vision and execution capabilities.
"We're proud to support Raxio as it leads the way in creating a network of best-in-class data centres across the continent. This funding will help Raxio expand and consolidate its position as the provider with the widest geographic footprint of data centres in Africa at a time where demand for high-quality digital infrastructure in Africa continues to grow from both international and local businesses," said Brooks Washington, Partner at Roha.
"The digital revolution in Africa is gaining momentum, and Raxio is playing a pivotal role in fueling this transformation. Meridiam is thrilled to be a part of Raxio's journey and contribute to its mission of enhancing connectivity and data centre services across the continent. With this additional equity injection, we look forward to witnessing Raxio's continued growth and impact," commented Mathieu Peller, Partner and Deputy CEO at Meridiam.
This additional $46 million in equity funding comes shortly after Raxio successfully secured a facility of up to $170 million of debt earlier this year, from Proparco and the Emerging Africa Infrastructure Fund (EAIF), a Private Infrastructure Development Group (PIDG) company.  Together, these investments have made Raxio the best-funded independent data centre platform on the continent, solidifying its financial strength and securing its growth prospects. The newly acquired funds will be strategically deployed to support Raxio's expansion initiatives and facilitate the development of high-quality hyperscale-ready data centre facilities in leading African metro areas. This investment will enable Raxio to provide enhanced services and cater to the growing demand for reliable data storage, processing and connectivity solutions in Africa.
"This investment marks a milestone achievement for Raxio," said Robert Mullins, CEO of Raxio Data Centres. "We are grateful for the trust and support of our existing shareholders, Roha and Meridiam. This capital injection will allow Raxio to continue to expand its presence across the continent and to deliver the resilient mission critical environments that our customers are looking for. As the best-funded data centre platform on the continent, it is our responsibility to advance Africa's digital infrastructure and connectivity capabilities while upholding the highest standards of sustainability and operational excellence. We are excited about the future and look forward to continuing our mission of enabling businesses across Africa to thrive in the digital age."
Simultaneously, the Board of Directors of Raxio has announced that they hired Egon Zehnder to find a successor to Robert Mullins, who recently advised the Board that he wishes to hand over the reins to a successor in the second half of 2024.
"Building the company from scratch to where we are today has been extremely gratifying, and I have enjoyed every minute of it" said Robert Mullins, adding, "with four more data centres coming on-line over the coming 6-9 months, the job will increasingly shift to managing ongoing operations, alongside business development. Having secured all the funding needed to execute our current business plan it seemed like the natural moment for me to hand over the baton to someone else".
Marvin Bell, board member of Raxio and East Africa Director at Meridiam, commented: "When we joined Roha as investors in Raxio we believed in the vision that Robert articulated for the company, and we are very grateful that he has delivered." Brooks Washington added: "Under Robert's leadership, Raxio has far surpassed our expectations from the beginning of the journey – his accomplishments have laid a strong foundation for Raxio's future." Bernard Geoghegan, independent Board member commented: "Robert always made it clear that he was primarily interested in managing the initial development stages of the company, and his decision to move on does not come as a surprise. We truly appreciate that Robert has given us an early heads-up, so that we have ample time for both the recruitment of and the transition to a new CEO for Raxio's next phase of development."
Raxio Data Centres has rapidly emerged as a leading player in the African data centre landscape, boasting a presence in seven key markets, making it the data centre platform with the widest footprint across the continent. Raxio's operations span Uganda, Ethiopia, Mozambique, Ivory Coast, the Democratic Republic of Congo, Angola, and Tanzania.
Raxio has designed and developed its facilities across these key markets with a strong emphasis on, and long-term commitment to, sustainability across its operations. Raxio is dedicated to minimizing the environmental footprint of its facilities, by reducing its energy and water consumption through efficient and innovative designs and equipment selection, and through supporting green initiatives that benefit the communities where Raxio operates.
For more information about Raxio Data Centres and its services, please visit www.raxiogroup.com.
******
About Raxio Data Centres
Raxio Group is one of Africa's leading carrier-neutral Tier III data centre operators, delivering best-in-class colocation services. Established in 2018, we aim to provide industry-standard, carrier-grade facilities and services that form the foundation for Africa's digital economy. Following the launch of our first facility in Uganda, Raxio now has a presence in Ethiopia, the Democratic Republic of Congo, Côte d'Ivoire, Tanzania, Mozambique and Angola. We are constantly expanding our footprint and are on track to build several new facilities over the next two years, establishing a network of interconnected data centres servicing the active and latent demand across the African continent.
For further information, please visit www.raxiogroup.com.
About Roha Group
Roha Group is an investment firm that builds companies in Africa. Roha launches and funds new businesses with large scale potential by leading their development from origination to exit. Roha's unique approach mitigates risk and delivers top tier returns while creating lasting, sustainable value for the continent. Roha's portfolio companies have committed investments of over $500 million so far and are active in countries across Africa. Roha is a UNPRI signatory, with offices in Africa, the United States, and Europe.
For further information, please visit www.roha-africa.com
About Meridiam
Meridiam was founded in 2005 by Thierry Déau, with the belief that the alignment of interests between the public and private sector can provide critical solutions to the collective needs of communities. Meridiam is an independent investment Benefit Corporation and an asset manager. The firm specializes in the development, financing, and long-term management of sustainable public infrastructure in three core sectors: sustainable mobility, critical public services and innovative low carbon solutions. With offices in Addis Ababa, Amman, Dakar, Istanbul, Johannesburg, Libreville, Luxembourg, New York, Paris, Vienna and Washington, Meridiam currently manages US$20 billion and more than 120 projects to date. Meridiam is certified ISO 9001: 2015, Advanced Sustainability Rating by VigeoEiris (Moody's), ISO 37001 Anti-Corruption certification by AFNOR and applies a proprietary methodology in relation to ESG and impact based on United Nations' Sustainable Development Goals (SDGs).
For further information, please visit www.meridiam.com
Media Contact:
Claudia Rule, Account Executive, AxiCom
Email: raxio@axicom.com