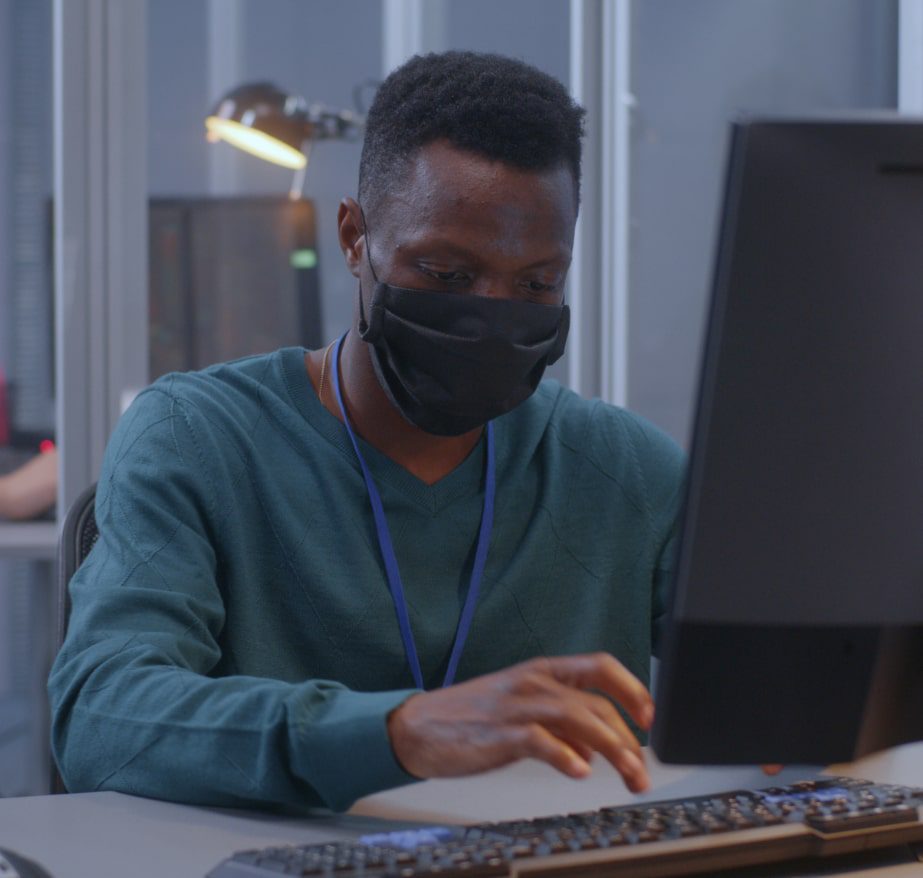 We at Raxio Group recognise the current global uncertainties arising from the widespread COVID-19 outbreak have far-reaching effects on both businesses and individuals. Our leadership team is monitoring the situation closely and following guidance from local governments and health authorities. Limiting the risk to our staff, customers, investors and partners is our number one priority. We will endeavour to continue operations and construction as normally as we can within local government guidance and the current environment.
Below we have answered a few questions about how we are handling this evolving situation in more detail, and we will keep this page updated as necessary. If you have any questions, please don't hesitate to contact us at info@raxiogroup.com.
Thank you for working with us and stay safe as we all work together to do our part to address the situation.
Q1. How has Raxio Group been impacted by the COVID-19 (coronavirus) outbreak?
We are monitoring the situation closely and analysing the potential impact to our various activities, both in markets where construction projects are ongoing and as part of our regional rollout activities. We appreciate that the situation is dynamic and constantly evolving, and we are speaking with local authorities, our partners and our staff daily to ensure business continuity, supply chain risk mitigation and employee safety.
Q2. How is Raxio protecting its construction workers and other employees from exposure to COVID-19 on its Raxio data centre construction sites?
Our first priority at Raxio Group remains the health and safety of all our staff members globally. We have implemented strong measures to help protect our employees, such as a comprehensive remote working policy to minimise any possibilities of infection and exposure to the virus.
Since March 25th, 2020, construction has been temporarily suspended on site in Uganda, in accordance with the advice of local authorities. We will continue to monitor the situation closely and operate responsibility during this period, resuming construction work when appropriate. Prior to this suspension, we have ensured the appropriate personal protective equipment (PPE) was provided to all workers on our construction sites, and that hand sanitizing facilities and infrared thermometers were available at all times.
Q3. How is the COVID-19 outbreak impacting Raxio's supply chain?
The majority of our equipment continues to be delivered to site, although customs clearance and port procedures are taking longer than usual. Some of our equipment has been more significantly impacted, for example equipment coming from countries with strict lockdowns and where factories are closed or working at reduced capacity, and inspection processes are being affected. However, we keep working closely with our global network of existing and alternative partners, suppliers, and contractors and have enacted a supply chain incident management process to mitigate disruption. By conducting regular check-ins with our suppliers, we are able to stay agile and adapt to any change in the current market conditions.
Q4. What are the company's contingency plans if COVID-19 becomes a long-term issue?
We will continue to operate in accordance with local government guidance in all of our markets. We will continue working with our partners to complete the projects that are underway as best as possible in the current context and attempt to minimize the effects that the current COVID-19 outbreak and measures might have on project timelines. Once operational, our data centres will serve as key infrastructure that is critical to keeping economies and societies running and communicating. We will operate as fully as we can within government guidance to deliver data services to our customers who need it more than ever.
Q5. Are there any near-term impacts to Raxio's construction and delivery schedules? Which sites, Raxio Uganda or Raxio Ethiopia, are affected, if any?
The situation continues to evolve across many countries worldwide. We are following the local guidance in every market where we operate closely and diligently, including in Uganda and Ethiopia. A prolonged situation of suspension of the construction activities in Uganda and travel restrictions, or a further tightening of measures in this market will impact project timelines, and we will keep this page updated if/when the situation evolves.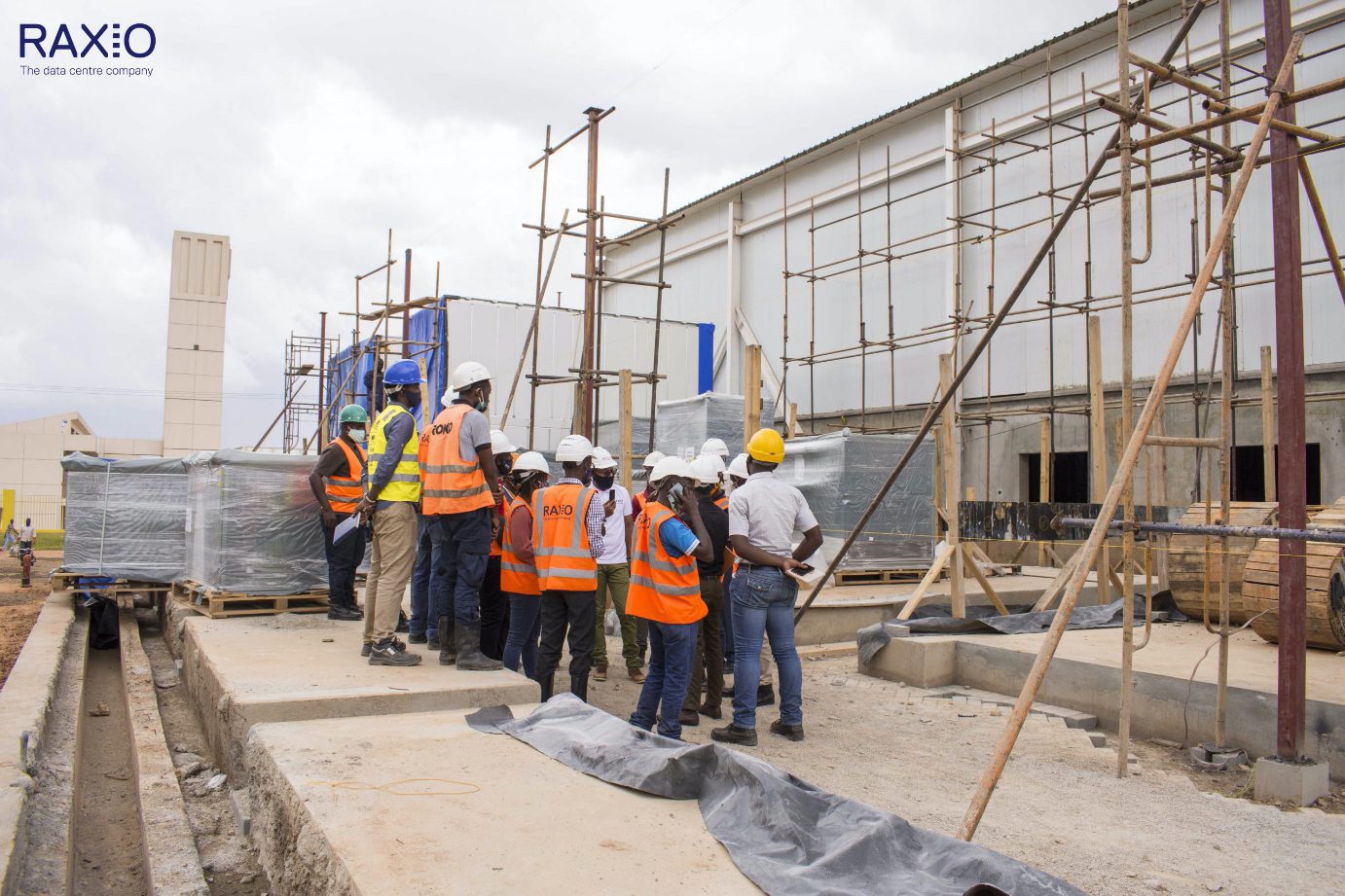 The team during inspection of Lightening Arresters for Indirect Adiabatic Cooling-System IAC-scaled
The site visits are used to check construction progress in comparison to design specifications and standards to ensure quality work. "Site visits are part of the progress assessment of works to ensure quality of service as well as check works against schedule. The team majorly assesses the works against design intent assessment of fitness for purpose and maintainbility of all installed critical Datacenter infrastructure." said Jeremiah Kasirye, Raxio Data Centre Site Manager.